Looking for a way to stay run motivated in 2013?? Then maybe you should sign up for the 13 in 2013 challenge!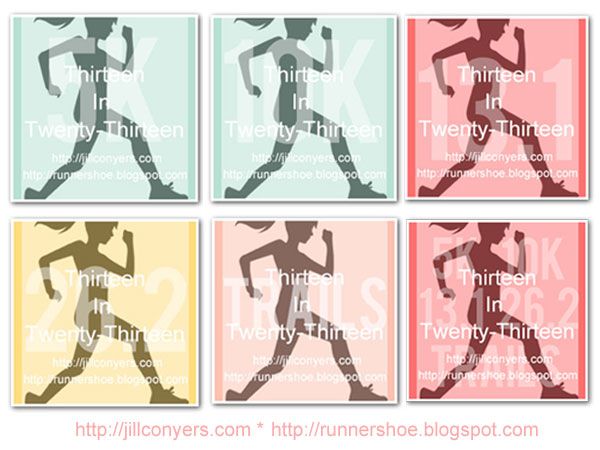 What is the 13 in 2013 challenge?
Well, I'm so glad you asked! Sign up for the challenge and commit to run 13 races, either virtual or real, in 2013. Simple as that. And since I plan on 2013 being MY year in running, I immediately signed up! The one thing that I liked about it is that I didn't have to commit to one specific mileage considering I'll be doing a mixture of 5ks and 10ks as well as my first ever half marathon! So I signed up for the variety option.
It's not just running races either. You'll be eligible for prizes throughout the year! And to help everyone meet the 13 in 2013 goal, Jen and Jill will be hosting 4 virtual races during the year. Plus they created a 13 in 2013 Facebook group to keep everyone motivated.
Ready to sign up? You have until December 31st to sign up before registration closes! So go NOW! Go sign up and get more detailed info from Jill's post here –> http://jillconyers.com/2012/11/fitness-friday-are-you-ready-to-run-13-in-2013/
You can thank me later.
See you on the road! – Posted using BlogPress from my iPad