I have been wanting to share the blueberry protein muffins I've been working on, but I'm still trying to perfect them. So instead this week I'm sharing something quick and simple!
We had some cherry tomatoes, red potatoes, and several cloves of garlic left over from our co-op bag that needed to be used up. So one evening, while grilling some corn and chicken, I decided to throw together a quick dish to roast on the grill too! That's how I came up with this: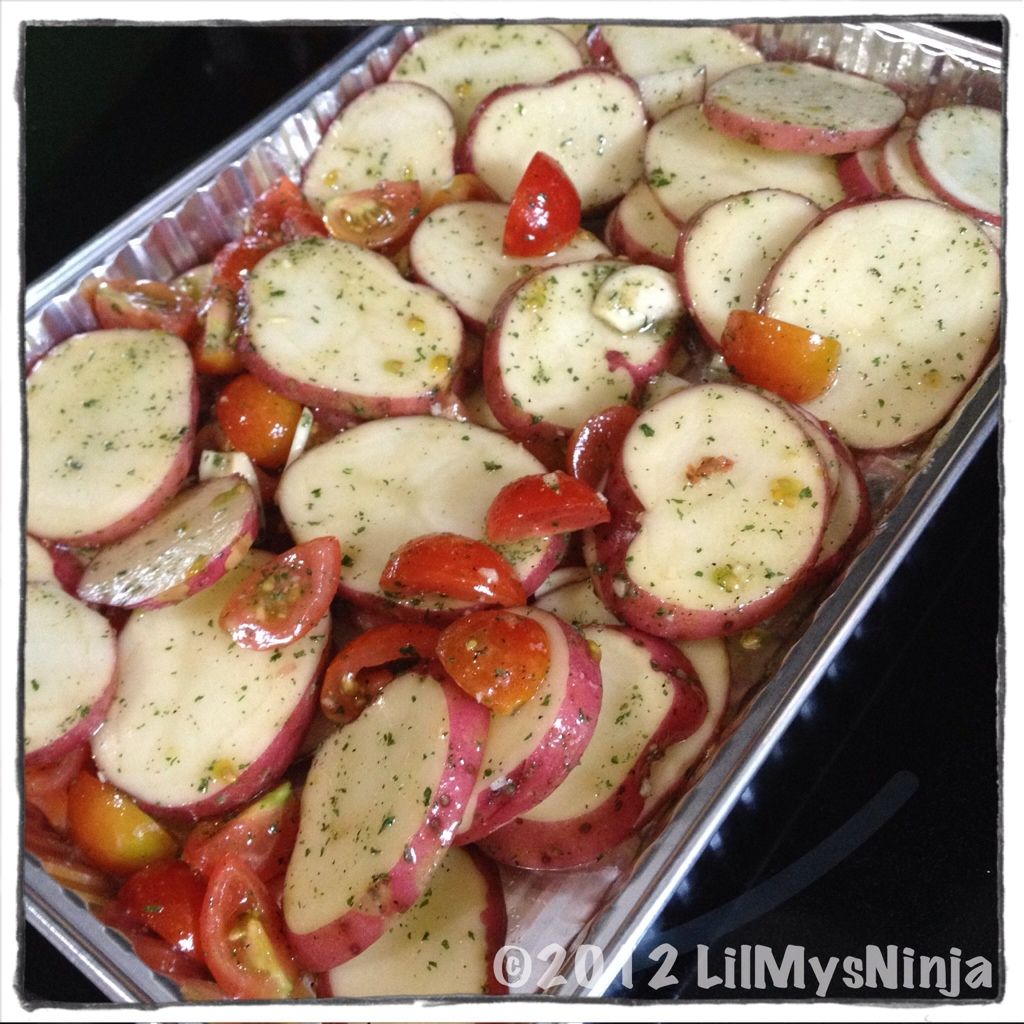 INGREDIENTS:
red potatoes
cherry tomatoes
cloves of garlic
extra virgin olive oil
dry ranch dressing packet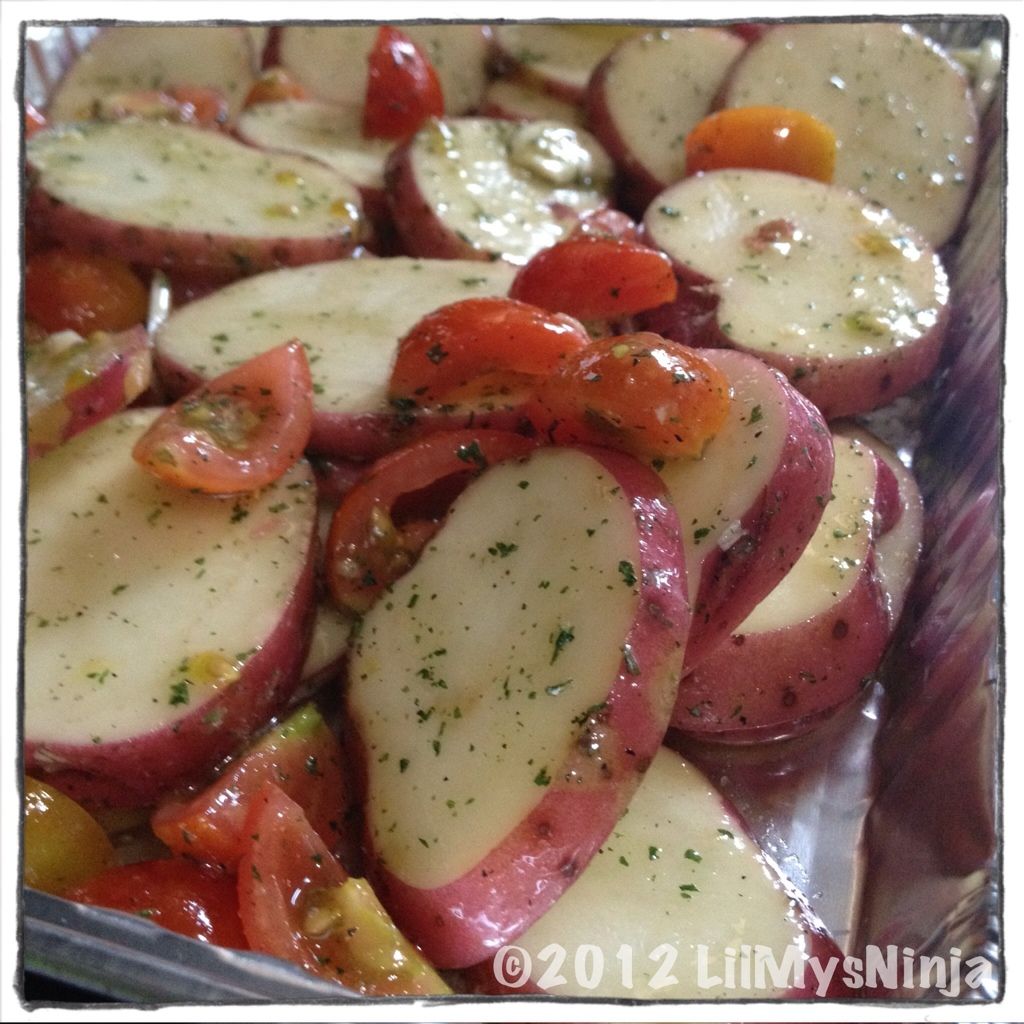 DIRECTIONS:
Slice the tomatoes, garlic, and potatoes.
Drizzle with olive oil and then toss with the dry ranch dressing packet.
Cover with foil and roast on the grill till done.
You can be creative with it too! I made this dish again but didn't have cherry tomatoes. I did, however, have a bag of snaps beans. So I wash them and tossed them with the tomatoes and the dish turned out just as yummy!
Enjoy!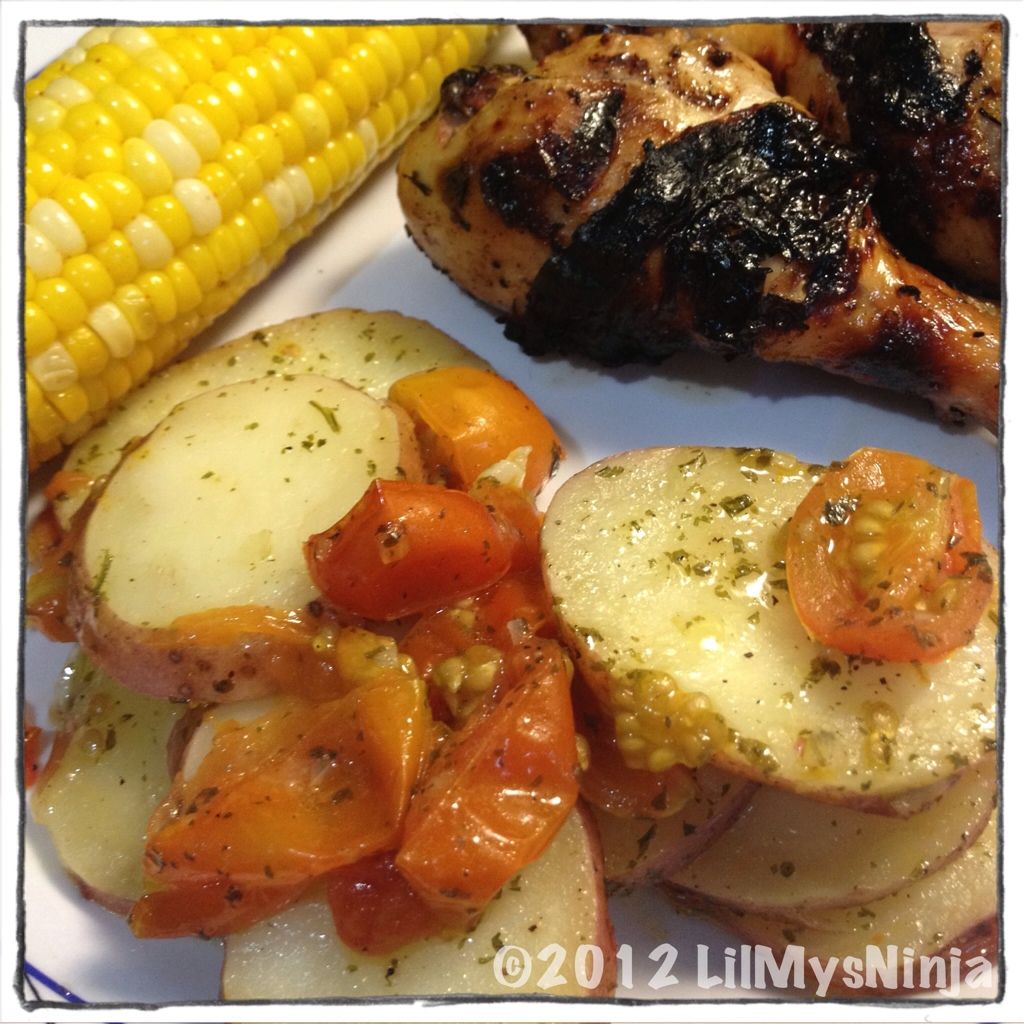 - Posted using BlogPress from my iPad