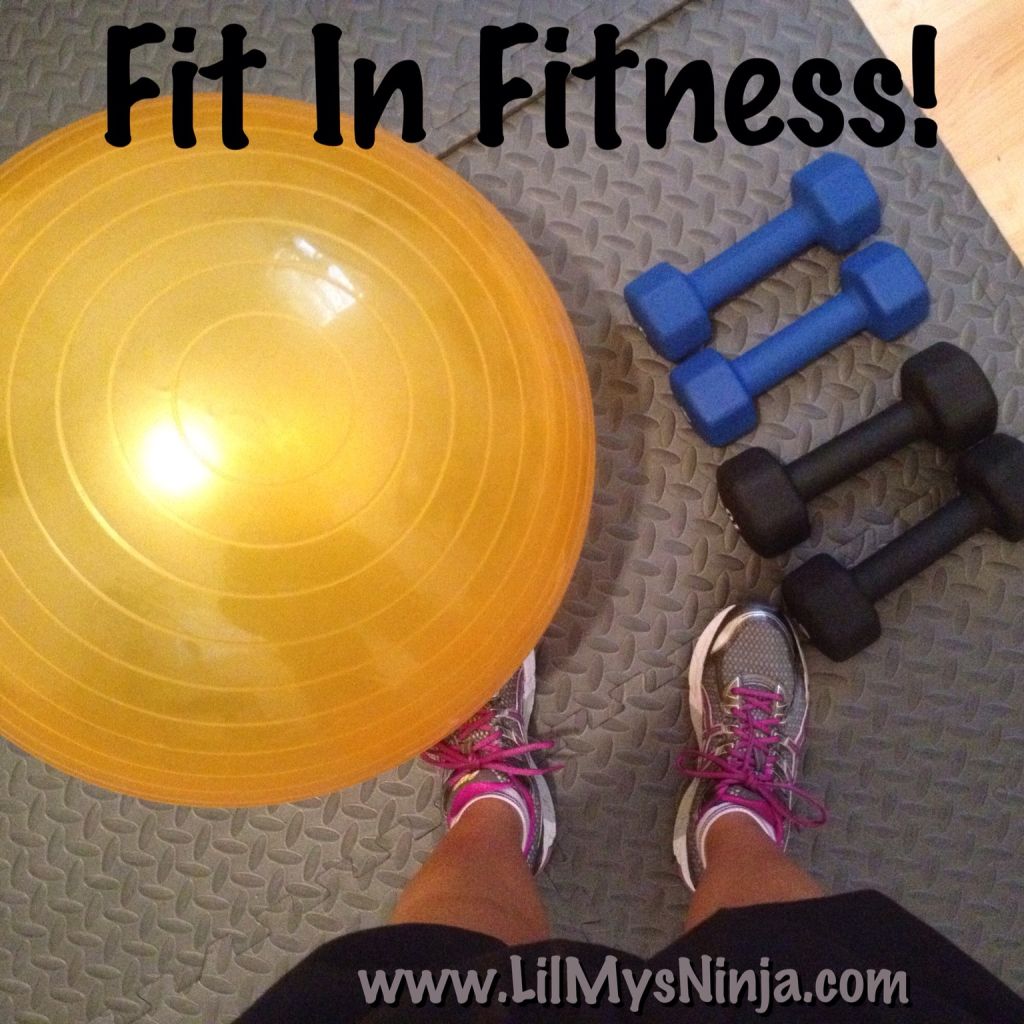 Sunday:
Rest
Monday:
2 mile warm-up run then Bis & Tris
I got up early enough to get my butt outdoors for nice 2 mile run before hitting the weights for my arms!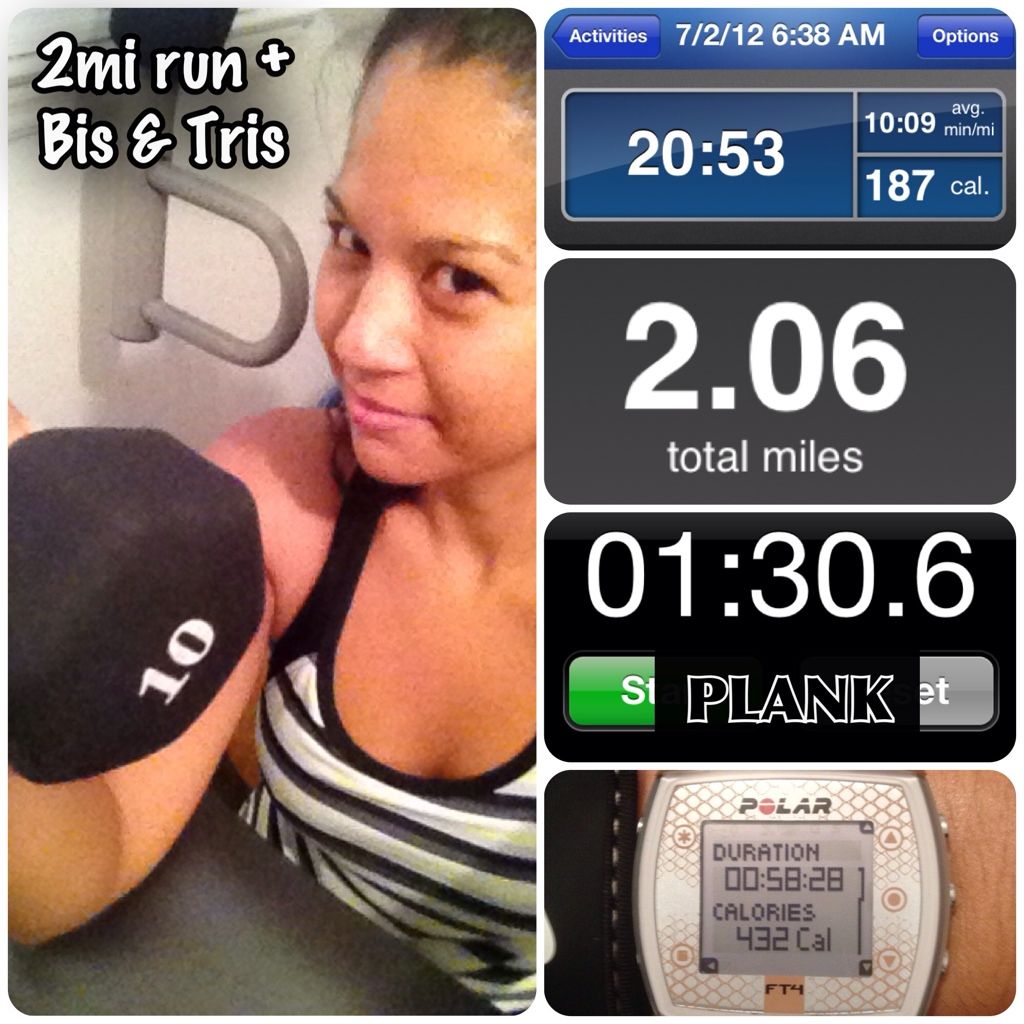 Tuesday:
1 mile walk warm-up @ a 10% incline then Legs & Abs
Since I'm focusing more on building more upper body strength, I've only been doing a light legs type of workout. So I think I'll stick with my
100 Workout
for the legs and Abs for at least a couple more weeks. I should mention that I have a Love/Hate relationship with wall sits! Whew!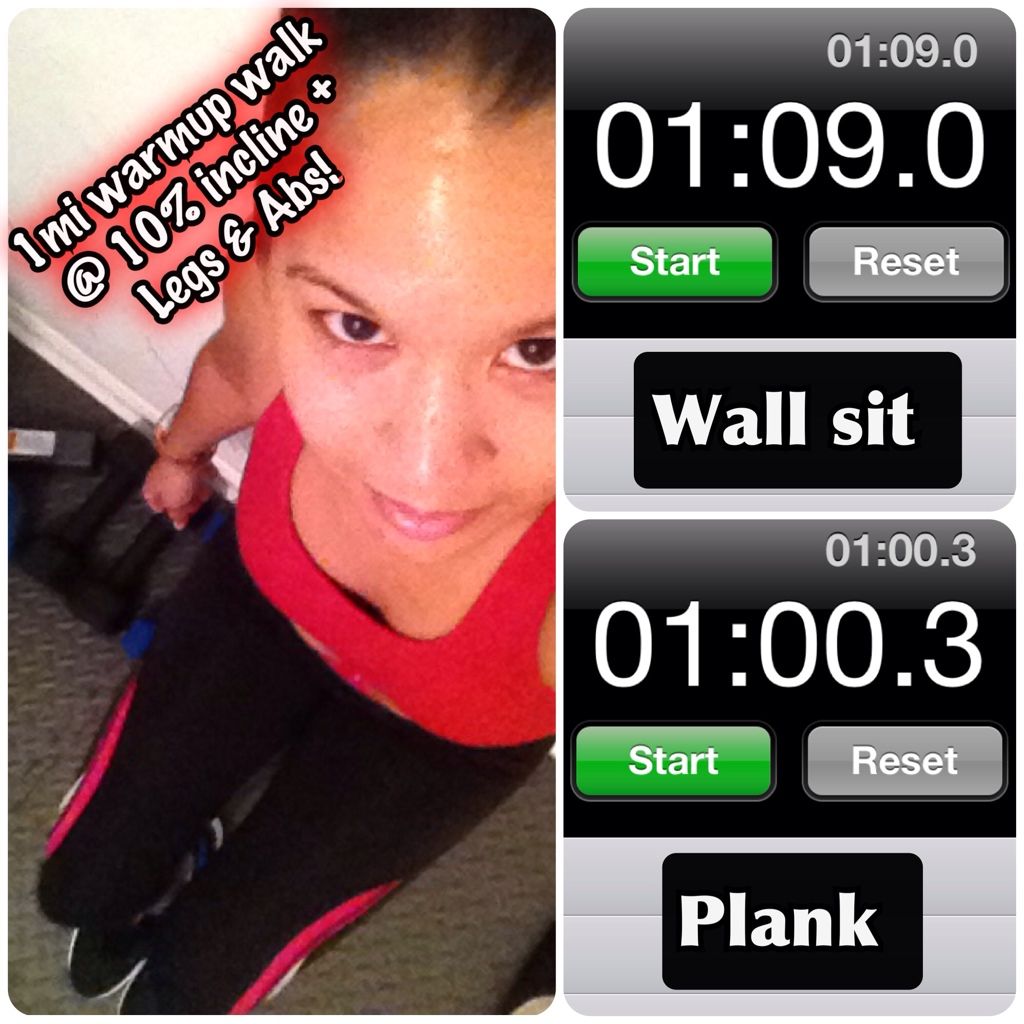 Wednesday:
Rest
Thursday:
2 mile run broken into .25 mile runs between sets for the Back, then ended with a plank!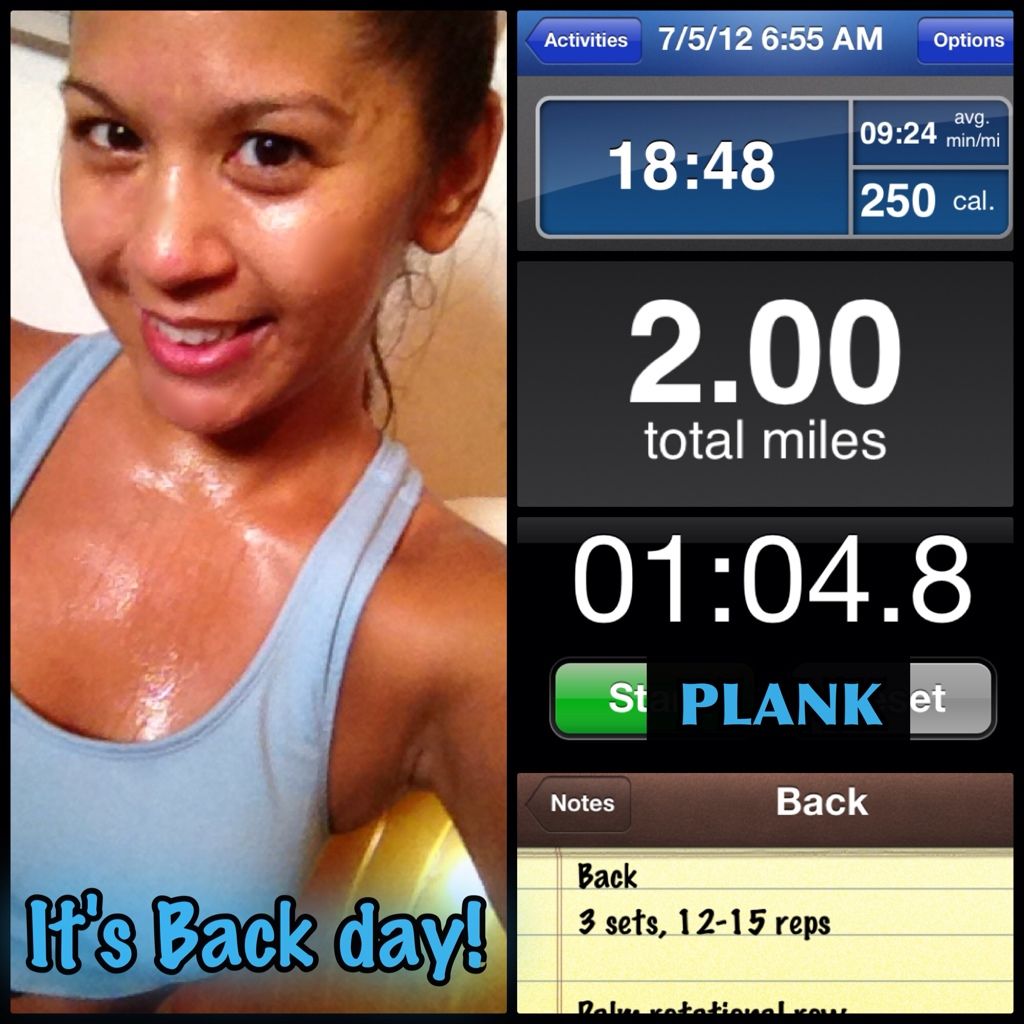 Friday:
Shoulders & Abs
I woke up late Friday but still was able to squeeze in a quick shoulders workout and the
15 minute Abs routine
I've been doing once a week for the past two weeks.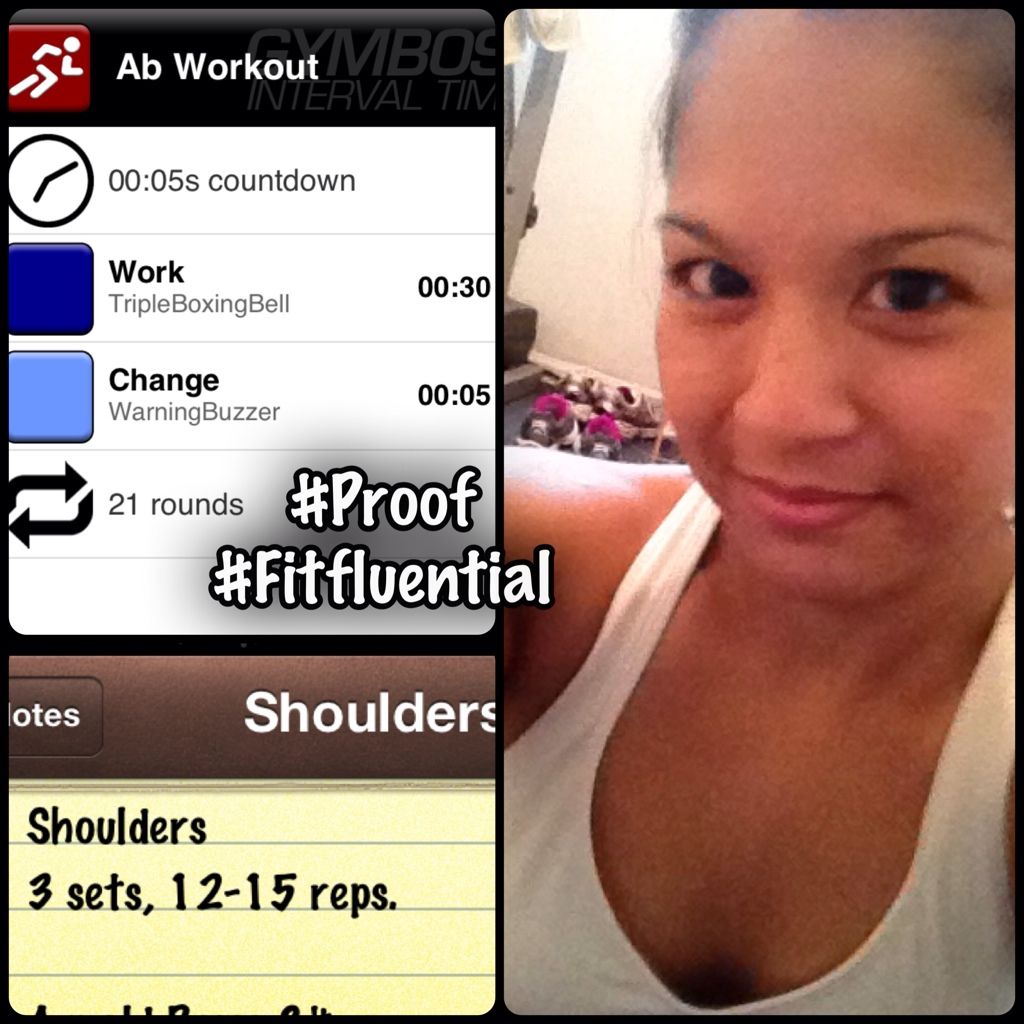 Saturday:
Four mile run!
I almost didn't wake up in time for my weekly Saturday run! Luckily I was still able to get out the door right before 7am. The sun was definitely awake when I finished!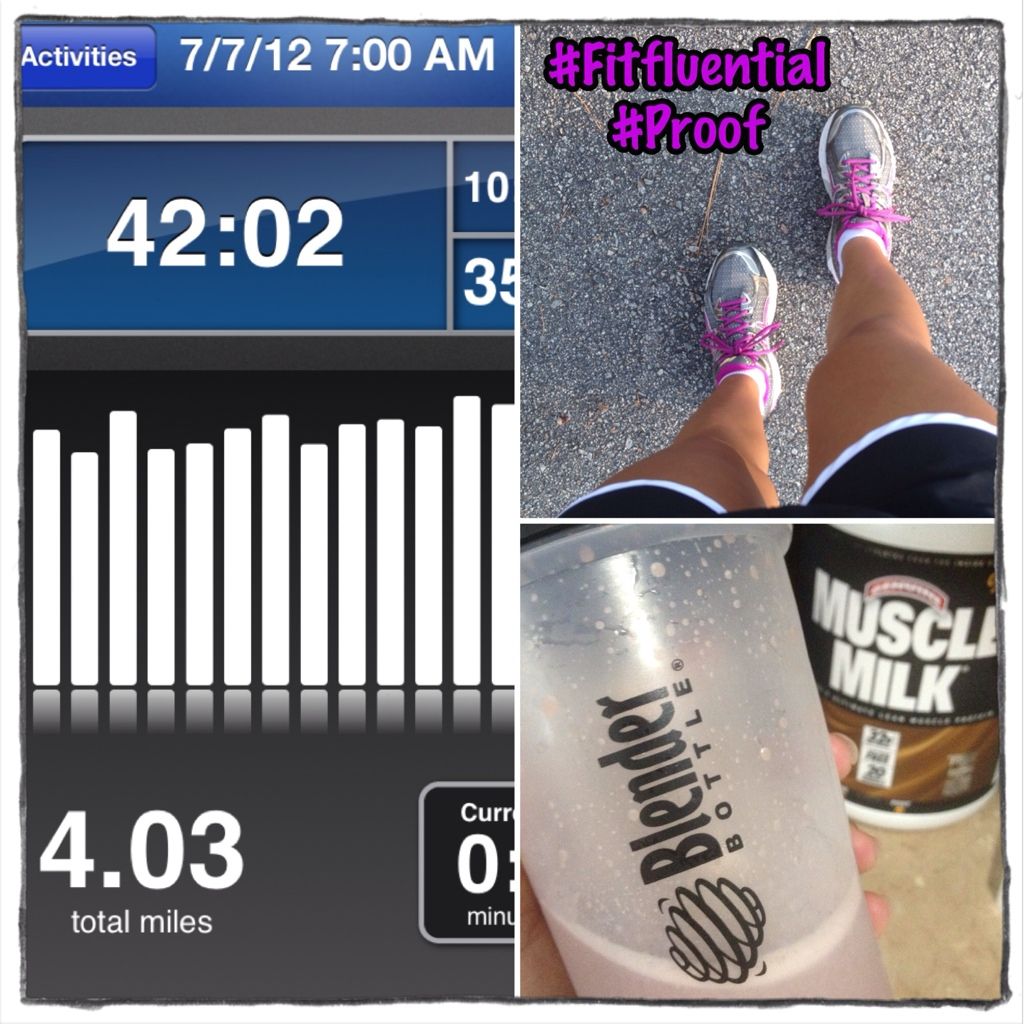 Here's the workout plan I drafted earlier this week.
I plan on starting it next week!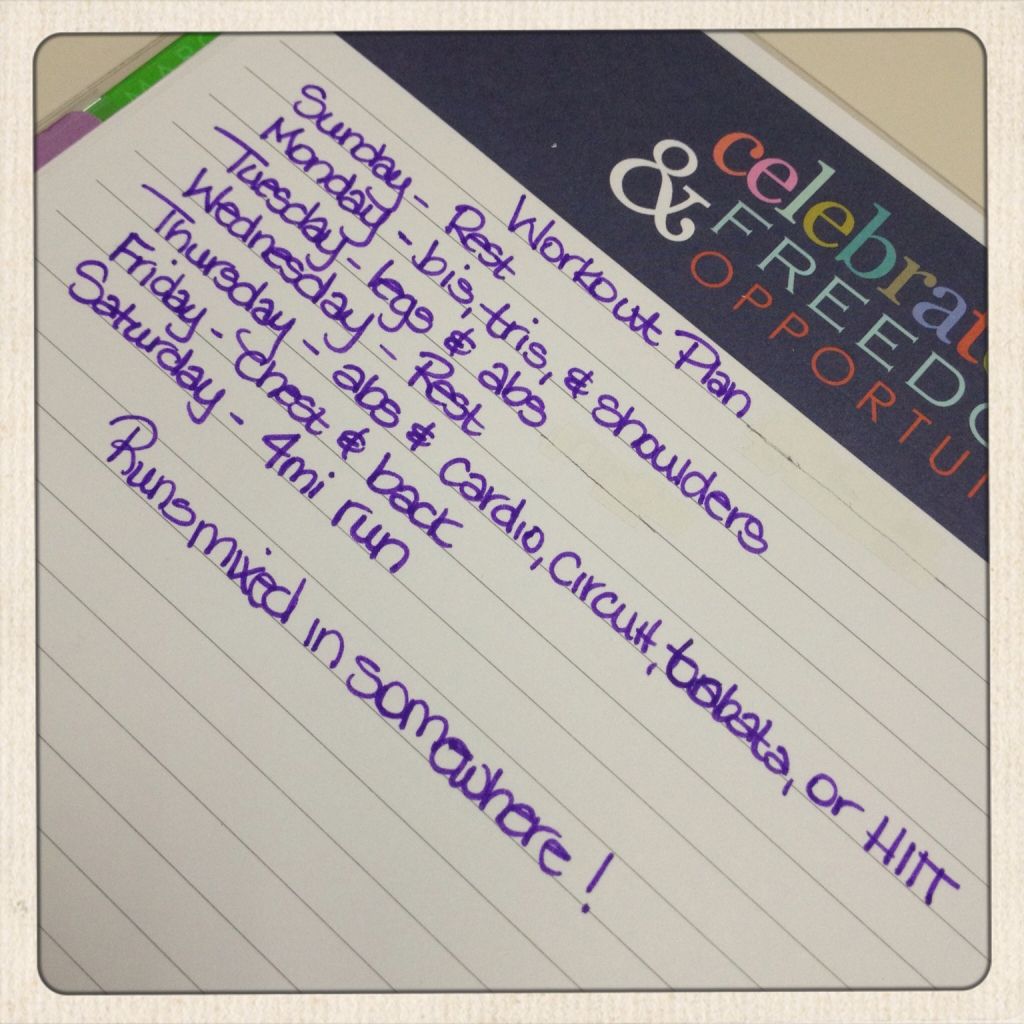 Did you get your fitness in this week? - Posted using BlogPress from my iPad